10.11.2020
ESG round-up October
Sarah Goose, Portfolio Manager, Responsible Investment Lead
Our round up of recent events in the world of sustainable investing
DECARBONISATION
PRI publishes report on negative emission technologies
The report predicts that Negative Emission Technologies (NETs) will become the next investment frontier, with the potential to offer trillion-dollar upside for investors.
NETs are technologies that can remove CO2 emissions from the atmosphere. There are two types:
Technical solutions – bio-energy and direct air carbon capture and storage
Nature-based solutions – Afforestation and reforestation, soil carbon sequestration, biochar, enhanced weathering and ocean alkalisation.
The report analyses the growth in corporate climate commitments and probes some of the key assumptions in major climate scenarios to uncover opportunities for investors whilst also highlighting the risks associated with some NETs.
Sun & science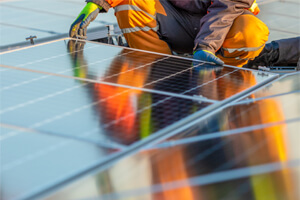 Scientists at the University of York have found that designing solar panels in a checkerboard style increases their ability to absorb light by 125%, due to increased diffraction. Researchers say the breakthrough could lead to the production of thinner, lighter and more flexible solar panels that could be used to power more homes and in a wider range of products.
"In principle, we could deploy ten times more solar power with the same amount of absorber material. Ten times thinner solar cells could enable a rapid expansion of photovoltaics, increase solar electricity production and greatly reduce our carbon footprint," said Dr Christian Schuster, of York Physics Department.
Even before this breakthrough the IEA World Energy Outlook 2020 identified that solar PV is now consistently cheaper than new coal- or gas-fired power plants in most countries, and solar projects now offer some of the lowest cost electricity ever seen.
IEA presses for aggressive carbon cuts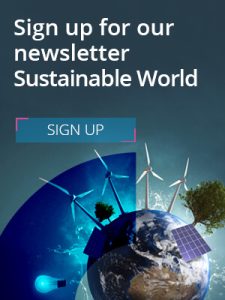 The IEA report, published in October, suggests that we are currently heading for a higher warming scenario than the Paris Agreement's more ambitious 1.5°C target. The report maps out four scenarios to adopt more renewable energy on an aggressive timeline.
It claims that ridding the energy system of the majority of fossil fuels could cost 25% more than the $54trn the world is expected to invest by 2040. The most ambitious of the four scenarios, the net-zero case, requires largescale and immediate changes:
By 2030, 75% of global electricity must come from low-carbon sources, up from 40% in 2019
Electric car sales would have to rise to over 50% by 2030 (from just 2.5% last year).
The developing world would need to perform energy retrofits on a third of its existing building stock in under 10 years, with 50% for wealthier nations.
Zero-carbon Humber and Teesside
A dozen organisations have submitted a joint public and private sector bid of £75m to build key infrastructure and create a zero-carbon industrial cluster in the Humber region. The Humber is currently the most carbon intensive industrial cluster in the country, emitting 12.4 million tonnes a year. The Zero Carbon Humber (ZCH) Partnership includes British Steel, Drax and Centrica Storage.
Meanwhile, BP is leading an alliance of energy companies to work with the Humber project and a similar one in Teesside to transport their industrial greenhouse gas emissions (GHGs) to saline aquifers buried beneath the North Sea seabed.
BP is leading a partnership between ENI, Equinor, National Grid, Royal Dutch Shell and Total. From 2026 they plan to transport 17m tonnes of CO2 every year from the two projects – almost half of the UK's industrial emissions.
Australia blazes a trail in renewable energy projects
The Australian government has granted "major project" status to a $36bn renewable energy project that aims to build the world's biggest power station and export wind and solar energy and green hydrogen from Western Australia to Asia. The 'Asian Renewable Energy Hub' (AREH) is backed by Vestas, Intercontinental Energy, Macquarie Group and CWP Renewables.
Meanwhile Tesla and French energy group, Neoen, have partnered to build one of the world's largest batteries in Australia. The 300MW lithium-ion battery with a storage capacity of 450MW (enough to power 500,000 homes for an hour) will help stabilise the energy grid.
EU Renovation Wave
The EU launched its 'Renovation Wave' strategy to improve the energy performance of buildings. Buildings are responsible for about 40% of the EU's energy consumption and 36% of greenhouse gas emissions from energy. The programme aims to reduce emissions from buildings by 60% from 1990 levels by 2030, which could mean 35 million buildings renovated and up to 160,000 additional green jobs created in the construction centre.
Japan and South Korea push for net-zero – US to follow

Japan's new Prime Minister, Yoshihide Suga, has vowed that the country will become carbon neutral by 2050. Japan is the world's third largest economy behind the US and China, and the sixth largest global emitter.
Japan currently relies heavily on fossil fuels, particularly coal. Suga said that Japan will promote a mix of renewables – predominantly solar – and nuclear power to meet its new target. It will also develop new policies around energy storage and CCUS. Shortly afterwards, South Korea made a similar pledge.
The announcements came as the US withdrew formally from the Paris Agreement. Within days Joe Biden won the US Presidential election and pledged to re-sign – committing the US to the 2050 target.
China, the world's largest emitter, has committed to reaching peak net emissions by 2030 and to achieve carbon neutrality by 2060.
The costs of inaction
A new report by the Carbon Disclosure Project (CDP) in conjunction with the University College London (UCL) Energy Institute calculates that failure to limit global warming by 2°C will cost the world $5.4trn in GDP a year by 2070. It will spiral to up to $31trn a year by 2200 if the global temperature rise hits 4.4C, which is the current trajectory. The report outlines how the economic and non-economic costs of action will be a fraction of those associated with inaction.
WASTE
L'Oréal reveals 'world's first' bottle made from captured carbon
Developed in partnership with energy major, Total, and carbon capture technology developer LanzaTech, the process shows that industrial carbon emissions can be used to produce plastic packaging. LanzaTech will capture industrial carbon emissions and convert them into ethanol, using a unique biological process. Total, using an innovative dehydration process jointly developed with IFP Axens, will convert the ethanol into ethylene before polymerising it into polyethylene that has the same technical characteristics as its fossil counterpart. L'Oréal is aiming to add the material to shampoo bottles by 2024.
Britvic lifts recycled plastic bottle target
Britvic has raised its recycled plastic commitment in the UK. It had previously committed to achieving an average of 50% recycled content in PET (polyethylene terephthalate) bottles by the end of 2025, but has now raised its ambitions to 100% recycled PET by the end of 2022 – one year ahead of the UK government's deadline for a minimum of 50% PET.
It will source the material from the UK's largest recycler of post-consumer PET, Esterform Packaging. Britvic provided an investment support package of £5m to the firm to support the construction of a new recycled PET manufacturing plant in North Yorkshire. Britvic has also backed BP Infinia, an innovative technology that enables low-value or hard-to-recycle PET to be recycled chemically. Britvic's wider plastics strategy is rooted in the requirements of Wrap's UK Plastics Pact, of which it is a founding signatory.
Unilever, Neste and the UK government back chemical plastic recycling
A joint project that hopes to scale-up chemical recycling for hard-to-recycle plastics waste, involving Unilever and Neste, has been given a £3.1m grant from the UK government (UK Research and Innovation). The grant funding will be used to support testing at a new chemical recycling plant in Perthshire, Scotland. Neste will take the produced solid oil material (called Plaxx) and use it to manufacture new items, while Unilever will supply materials experts to help researchers apply the process to films, sachets and pouches.
Asda opens a "sustainability store"
Refill stations for rice and pasta, breakfast cereal and tea bags, shampoo and shower gel, reverse vending machines for cans, plastic and glass bottles and a pre-loved clothing department have been installed in one of Asda's busiest stores in Leeds for a minimum of three months. New recycling bins are also in place for items not collected at the kerbside.
ENVIRONMENT & BIODIVERSITY
Animal feed from carbon capture reduces deforestation and overfishing
The carbon and protein components in traditional animal feed are usually from soy or fishmeal – linked to deforestation and overfishing respectively – and also grains, which require arable farmland and water to produce. One potential solution is to convert carbon captured from the energy and industrial sectors into protein using microbes. Nottingham-based biotech scale-up Deep Branch Technology is working to scale up animal feed produced in this way, using carbon captured at Drax's biomass plant.
REGULATION, POLICY & INVESTMENT
Net-Zero Asset Owner Alliance sets targets
Thirty of the world's largest investors have unveiled details of how they intend to strip CO2 emissions from their portfolios by 2050, setting ambitious interim targets that, if delivered on, would have ripple effects across the economy. The UN-convened Net-Zero Asset Owner Alliance, which comprises investors overseeing $5tn in assets under management, pledged in mid-October to reduce emissions linked to their portfolios by 16-29% by 2025.
By Sarah Goose, posted on November 30th 2020


A word of warning
Opinions and views expressed are personal and subject to change. No representation or warranty, express or implied, is made or given by or on behalf of the Firm or its partners or any other person as to the accuracy, completeness or fairness of the information or opinions contained in this document, and no responsibility or liability is accepted for any such information or opinions (but so that nothing in this paragraph shall exclude liability for any representation or warranty made fraudulently).
The value of an investment and the income from it can go down as well as up and investors may not get back the amount invested. This may be partly the result of exchange rate fluctuations in investments which have an exposure to foreign currencies. You should be aware that past performance is not a reliable indicator of future results. Tax benefits may vary as a result of statutory changes and their value will depend on individual circumstances.