03.08.2020
JH&P summer reads 2020
Even if the pandemic has disrupted your travel plans, we hope you plan to take a break this summer. What better way to enjoy a staycation than kicking back with a good book? We asked some of the team at JH&P for recommendations. Below you will find a selection of books they have enjoyed and others they can't wait to read.
At least at home you aren't limited by suitcase space!
Rosie Bullard – Partner, Portfolio Manager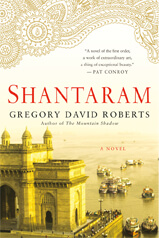 Gregory David Roberts, Shantaram (2005). In 1980, Roberts was serving a 19-year sentence for armed robbery when he escaped from prison in Victoria, Australia. This book is based on the author's own experiences. It follows an escaped convict trying to rebuild his life in the Mumbai slums, eventually becoming heavily involved with the local mafia. There are many twists and turns and it is, of course, a love story. The book is incredibly descriptive, filled with powerful language, and it asks the reader philosophical questions.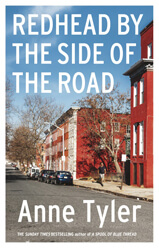 Anne Tyler, Redhead by the Side of the Road (2020). Tyler delves into the regimented life and relationships of an eccentric computer technician, who lives by himself. He is confronted with surprises and has to navigate the disruptions to his orderly existence. While it may not appeal immediately as a page-turner, Tyler manages to expertly capture the thoughts and minds of her characters in this love story about the differences between people.
Thomas Allsup – Portfolio Manager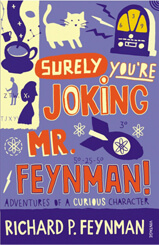 Richard P. Feynman, Surely You're Joking, Mr Feynman! (1992). I left the science block after my GCSEs and never looked back – if I had had Feynman as my teacher, today I might be working in a laboratory somewhere, rather than managing investments. Feynman became one of the most famous scientists in the world by turning theoretical physics ('rocket science' to me) into something accessible through pictures, stories and simple English. This autobiographical book is a masterclass in a life well-lived, of balancing working on the atom bomb with cracking safes, of winning a Nobel prize with playing the bongo drums. Feynman is one of my greats. This book is a reminder of what it means to be curious and have fun.  
Mark Leach – Portfolio Manager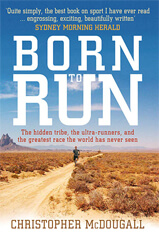 Christopher McDougall, Born to Run (2009). Born to Run is a well-known book among the running community and one I have been meaning to read for some time. The book focuses on the Tarahumara people from Mexico, who can run long distances on a vegan diet, wearing next to nothing on their feet.
It explores the idea that humans have evolved to run and that the relatively recent trend to wear heavily cushioned trainers runs against millions of years of evolution during which humans developed the ability to run for long periods of time. The upright, two-legged position is more efficient over long distances relative to quadrupeds, allowing humans to hunt via persistence methods, gradually exhausting their four-legged prey who lack stamina if forced to gallop. For those who run and are interested in limiting injuries and increasing distance, the book provides plenty of evidence to suggest a front of foot ground strike relative to heels strike may be a solution.
Penny Kunzig – Partner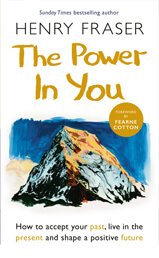 Henry Fraser, The Power in You (2020). This is Henry's second book. His first tells the story of how, at 17, Henry was in an accident which crushed his spinal cord, leaving him paralysed from the shoulders down. He has become an accomplished mouth artist and motivational speaker, and in his second book writes about recognising progress and accepting the past to become free of it. The book details questions he is often asked – ones that we all would ask someone who finds themselves in a life-changing situation. As he says 'We all face challenges or adversity… My experience has made me think deeply about the power in all of us to effect change, to feel hopeful and to live our best lives.'  Given the current situation in the world, this is a must-read book!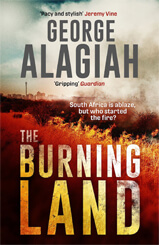 George Alagiah, The Burning Land (2020). I saw George speak at the Henley Literary Festival last year. He has led a fascinating life as a foreign correspondent – covering the 9/11 attacks and genocide in Rwanda – and is currently a presenter for the BBC News at Six. His debut novel is set in South Africa, a country he knows well from his time as a correspondent. The country's elite pocket profits from selling land, inciting violence that results in the murder of one of the bright young hopes. Childhood friends Lindi and Kagiso fight to save themselves and their country.
James Horniman – Partner
Peter May, Lockdown (2020). London is in lockdown. A hospital is built by the Thames to cope with the overflow of sufferers of a flu-like epidemic. Sound familiar? May wrote Lockdown in 2005, but publishers rejected it for being too unrealistic – clearly, someone saw a market for it now. Although not everyone will want to read about circumstances which, to an extent, mirror our own, Lockdown is a mystery thriller with a detective story at its centre. It follows DI Jack MacNeil on his hunt for information regarding a homicide, while he himself is being stalked by a sociopathic killer. It's a gripping read and provides an escape from reality, despite the backdrop.
Tim Harford, The Next Fifty Things that Made the Modern Economy (2020). FT columnist and BBC broadcaster Tim Harford, otherwise known as 'the Undercover Economist', published Fifty Things that Made the Modern Economy in 2018 – this is essentially a sequel. The first book, which was also made into a podcast, was so successful that he followed it up with another fifty remarkable inventions that helped to make the world as we know it. Whether it is a seemingly simple thing like the brick, or more complex inventions such as solar PV, Harford is an incredibly engaging storyteller and an extremely skilled economist.
Suki Soomal – Investment Communications Assistant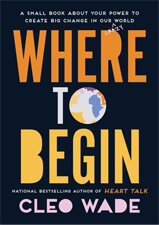 Cleo Wade, Where to Begin: A Small Book about Your Power to Create Big Change in Our Crazy World (2019). In this anthology of poetry and prose, Wade empowers the reader to connect not only with themselves but also with their community. It is a mix of ideas, mantras and poems, described by Wade as a collection of words that help her stay connected to hope during difficult times. The book contains powerful messages of love, acceptance, justice and equality. It could not be more timely considering everything going on in the world today.
Vlad Tarabasa – Receptionist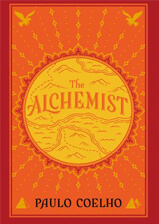 Paulo Coelho, The Alchemist (1995). A parable about following your dreams, The Alchemist tells the story of Santiago, a shepherd who believes there must be more to life than the hills and his flock. Coelho blends folklore, magical realism and spirituality to deliver an inspirational and uplifting message. I read this book when I was at school. I have held it close to my heart ever since.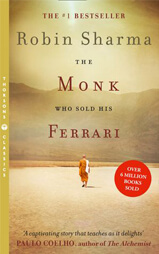 Robin Sharma, The Monk Who Sold His Ferrari (2004). Based on Sharma's own search for true purpose, the story follows Julian Mantle, a lawyer who decides to sell his possessions and trek to India after suffering a heart attack. The journey is one I believe many of us at JH&P, and anybody in an office environment, can relate to. It reminds us to slow down amidst the chaos of daily life.
Posted on 3 August 20202
No representation or warranty, express or implied, is given by or on behalf of the Firm or its partners as to the quality of these books. No responsibility or liability is accepted for any such information or opinions. Opinions and views expressed are personal – we cannot guarantee that you will like these books, but we hope you do!