04.11.2019
JH&P enjoys record year for awards
James Hambro and Partners (JH&P) has had its best ever year in the industry awards season, scooping three "best manager" titles and six awards in total.
It was named 'Wealth Manager of the Year' at the Portfolio Adviser Wealth ManagerAwards, 'Boutique Investment Manager of the Year' in the Charity Times Awards and 'Best Overall Medium Firm' in the Citywire Investment Performance Awards.
It won the award for the best cautious portfolio in the Portfolio Adviser awards (and a gold award for its aggressive portfolio). In the Citywire awards its balanced portfolio took the top award and its steady growth and aggressive portfolios were finalists.
The firm was also shortlisted for 'Discretionary Fund Management Group of the Year' at the Investment Week Specialist Investment Awards – an award it has won twice before.
Earlier in the year JH&P won the findawealthmanager.com'People's Choice Award' for exceptional client service. It was also shortlisted for two PAM awards – for 'High Net Worth Client Service Quality' and 'Positive Impact'.
Andy Steel, Chief Executive, said: "Six important awards in one year is a record and one we're proud of. It's a tribute to the hard work of our portfolio managers, financial planners, our outstanding charity team and all the admin and technical staff who support them. One of the most satisfying aspects of this is that these awards recognise a range of strengths within the business – investment performance, quality of service and our commitment to meeting the needs of the families, advisers and charities who make up our growing client base.
"We are not resting on our laurels. We continue to invest in people and processes to ensure we keep raising the bar."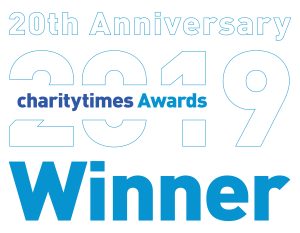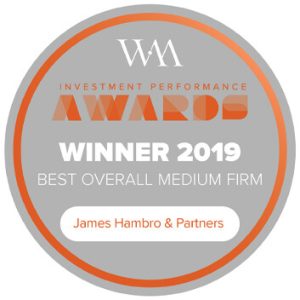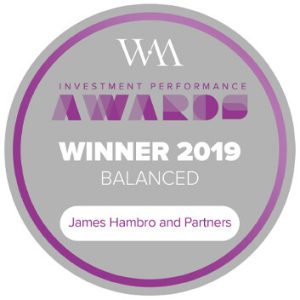 Opinions and views expressed are personal and subject to change. No representation or warranty, express or implied, is made or given by or on behalf of the Firm or its partners or any other person as to the accuracy, completeness or fairness of the information or opinions contained in this document, and no responsibility or liability is accepted for any such information or opinions (but so that nothing in this paragraph shall exclude liability for any representation or warranty made fraudulently).
The value of an investment and the income from it can go down as well as up and investors may not get back the amount invested. This may be partly the result of exchange rate fluctuations in investments which have an exposure to foreign currencies. You should be aware that past performance is not a reliable indicator of future results. Tax benefits may vary as a result of statutory changes and their value will depend on individual circumstances.