13.10.2020
Brilliant Breakfast – JH&P team supports Prince's Trust initiative
JH&P staff are joining people all over the country for The Brilliant Breakfast, an event organised by the jewellery designer and entrepreneur Annoushka Ducas MBE to raise money for The Prince's Trust Women Supporting Women initiative.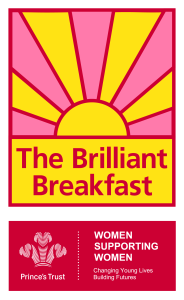 The initiative aims to change the lives of young women by nurturing, empowering and inspiring them to build their own futures through employment, self-employment, education or training.
Young people – and young women in particular – are among the hardest hit by the effects of Covid-19. Research from PWC found that 80% of those who have lost their jobs as a result of the crisis are women, two-thirds of whom are aged 18-34.
Funds raised by The Brilliant Breakfast will help some of the 377,000 young women currently not in education, employment or training.
Thousands of people around the country are hosting breakfasts – at home or online – and making donations to the charity afterwards.
JH&P staff who are involved will all receive a tea and biscuits gift bag from the famous Yorkshire Betty's Café Tea Rooms – a fitting way to celebrate the launch earlier this year of the firm's first regional office, in Leeds.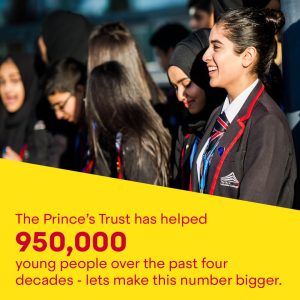 The Prince's Trust, which has already helped 950,000 young people over the past four decades, is encouraging people to host their own events – on and around 13 October (JH&P's Brilliant Breakfast is on 14 October).
Ducas, the founder of British jewellery companies Links of London and Annoushka, said: "I wanted to create an event that could be deployed nationwide from grassroots level and upwards. Breakfast is the least formal and fastest meal of the day so it won't take up too much time, either to host or attend. It is a chance to get together with family or friends when connection is now so important and to raise much needed funds and awareness for an exceptional charity. Our aim is to raise £200,000 by the end of the year."
Andy Steel, CEO at James Hambro & Partners, said: "As a business that takes the career development of women seriously and focuses much of its charity work on nurturing young people from deprived backgrounds, we could not resist supporting this event. We'll be there in force with our mugs and biscuits!"
For more information visit: www.thebrilliantbreakfast.co.uk
Posted on 13 October 2020
Opinions and views expressed are personal and subject to change. No representation or warranty, express or implied, is made or given by or on behalf of the Firm or its partners or any other person as to the accuracy, completeness or fairness of the information or opinions contained in this document. And no responsibility or liability is accepted for any such information or opinions (but so that nothing in this paragraph shall exclude liability for any representation or warranty made fraudulently).
The value of an investment and the income from it can go down as well as up and investors may not get back the amount invested. This may be partly the result of exchange rate fluctuations in investments which have an exposure to foreign currencies. You should be aware that past performance is not a reliable indicator of future results. Tax benefits may vary as a result of statutory changes and their value will depend on individual circumstances.