27.06.2022
JH&P appoints two new partners and builds out Leeds office
James Hambro & Partners (JH&P) has made two key staff partners in the business and strengthened its new Leeds office.
Financial Planning Director Ned Francis and Head of Finance Andrew Rice have been rewarded for their contributions to the partnership.
Moving to Leeds
Ned Francis has been providing financial advice to private clients for 15 years having joined with Calkin Pattinson – the financial planning business that merged with JH&P in 2012.  He will lead the Financial Planning proposition in Leeds, and has recently relocated from London. JH&P opened its first regional office in the city in January 2020. The team has just moved into the iconic Tailors Corner building, which recently underwent a £5m refit.
Co-head of Financial Planning Martina Iannotti said: "Ned is a superb planner with extensive technical experience and a very natural affinity with clients. We are extremely excited that he will lead Planning in the region. And his presence means we can offer a fully integrated wealth management service from within the Leeds office. He will support fellow partner Aidan Butler and the team who are successfully growing our presence in the region and offering the very highest level of service to our clients."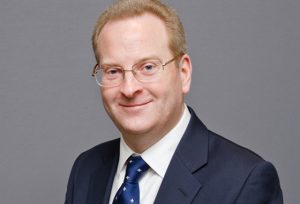 Andrew Rice was previously Finance Director at JO Hambro Capital Management. There he oversaw the merger with BT Investment Management in October 2011. He has been with JH&P for almost six years. Andrew sits on the wealth manager's key strategy committee, where he has been instrumental in helping to grow the business. He has over 30 years' experience of financial management within the investment management sector.
'Exceptional talents'
Chief Executive Andy Steel said: "Ned and Andrew are exceptional talents who have both made an outstanding contribution to the business. They share our focus on delivering the best service possible to clients and are real assets to JH&P. We are committed to growing the business and using the strengths of the partnership model to retain and reward staff like Ned and Andrew, who are so important to our success."
For more information, contact:
Chris Bridges, Bulletin PR
07983 295719
chris.bridges@bulletin.co.uk
About James Hambro & Partners
James Hambro & Partners is an independently owned wealth management group established in 2010 by Jamie Hambro and seasoned industry experts.
The mission of the founding partners was to create a wealth manager that offered the high standards of personal service often associated with smaller businesses but with institutional-standard investment management.
Today, as well as looking after the financial planning and investment needs of many private clients and their families, James Hambro & Partners also offers investment solutions to IFA firms and manages investments for charities and not-for-profit organisations. It has £5.10bn assets under management, as of 30 April 2022.
The promotions of Ned Francis and Andrew Rice mean the business now has 22 partners.