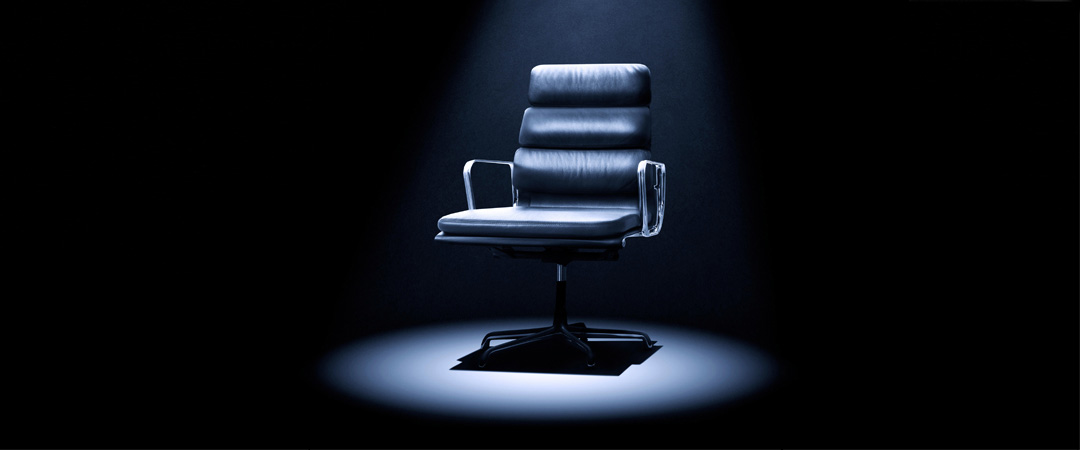 20.02.2017
Six difficult questions to ask a prospective wealth manager
Andy Steel, CEO
You worked hard to create your wealth, so choosing someone to manage it is not easy. If you are looking for a wealth manager or reviewing your existing arrangements, we would obviously like you to consider James Hambro & Partners. We are realists ­– we expect you to look around. Hopefully, these questions will help you reach the right decision.
What does it cost to divorce?
Divorce can be expensive, but that should not be the case with your wealth manager. A good manager will be so confident of their offering that they will allow you to leave whenever you like, with no exit fees.
Be wary, therefore, of lobster-pot investments, where you are lured into an investment management service only to find yourself trapped for several years by a system of tapering exit fees – 6% in the first year, 5% in the second and so on. We have had people come to us one year into such deals, wanting to move but imprisoned by the prohibitive £50k exit fees on their £1m investments.
Wealth managers can also enchain you by investing your assets within fund vehicles that can only be held by clients of that firm. In leaving you cannot transfer the assets in-specie across to your new manager and so you have to sell them and may end up crystallising significant CGT charges in the process.
Are there buried charges?
As anyone knows, good advice costs. But we all also know that just because a service is expensive does not necessarily mean that it is good.
The key here is to understand costs. A manager's fees can sound very competitive on the surface, but the headline figure may mask a number of hidden charges that soon rack up. Most managers will bill an annual management charge (AMC), which covers the legitimate costs of managing the portfolio appropriately and meeting your reporting needs. On top of this will be the costs associated with third-party funds. There are also likely to be trading costs, usually quite modest.
Many will, however, also add in other costs, like performance fees, charges for the safe custody of assets and the collection of interest and dividends, as well as commission charges on trading. If the manager uses their own funds, check out the costs – sometimes these can be surprisingly high and could be a way to ramp up fees unobtrusively.
How is my money managed?
Some managers adopt a passive approach to investment. What this means is that they populate your portfolio with low-cost exchange traded funds (ETFs) or trackers that simply track a number of global market indices. A good FTSE 100 tracker, for example, should mirror the performance of the FTSE 100's component parts – the 100 biggest UK-listed companies. Actually, it is likely to underperform the index marginally because of the costs.
Others advocate active management, where fund managers can be selective – picking only what they believe to be the companies with the most promising prospects, strongest balance sheets and best management. The costs of research and trading mean that active management is often more expensive but the best active managers can usually outperform broad market indices and justify their extra expense over the long term.
We see a place for trackers – we use them, for instance, in markets where it is very difficult for active managers to outperform the broad indices. In the main, however, we tend to use a blend of active funds run by managers we consider to be the best around the world. We combine this strategy with investments in a number of individual "best ideas" stocks, chosen by our own expert team. (This ability to invest directly also enables us to tailor portfolios more carefully to a client's bespoke needs – for instance, in investing ethically.) Read more about our investment approach.
Is performance independently assessed?
It is important to understand that past performance is no guarantee of future performance, but few investors make a decision without at least looking at performance history. Some managers can mask poor performance or boost average performance by publishing figures drawn from an unrepresentative sample. Ask detailed questions about any data presented and look for wealth managers whose performance is independently assessed by a credible organisation.
Who is looking after my money?
It is important to understand the role of the person with whom you are building your relationship. We are committed to ensuring clients work directly with the manager and the small team actually managing their money, rather than employing relationship managers. We believe this direct relationship helps ensure your wealth is being run to best suit your needs. Markets can be very volatile and it can be nerve-wracking when the headlines scream of billions wiped from stock markets. It can be comforting to be able to pick up the phone and speak to someone you have got to know well who is at the coal face, managing your money and able to give an expert overview.
Of course, you also want that person to stay. A big feature of the industry in the past couple of years has been a wave of consolidation and mergers as firms seek to build scale. This has led to a lot of upheaval – people moving on, changes to the business culture and processes, centralisation of investment management and, more importantly, of client relationship management.
Staff turnover is inevitable in any organisation, but check if it is high. We believe our partnership structure is more likely to deliver continuity and stability of relationships and proposition, helping us attract and retain good staff – and good clients!
How bespoke is the service?
In recent years we have seen a lot of wealth managers telling clients that if they have below a certain level of assets they have to go into one of their off-the-shelf funds or model portfolios. Here their money is basically run the same as that of all other clients with a similar attitude to risk and reward. These structures can actually make sense for many people but make sure it is your needs that are being met, not those of the wealth manager. Find out what makes us different.
Trust your instincts
Hopefully, by the time you have explored all these questions and issues with a prospective wealth manager you will have a strong sense of whether you can trust them and whether there is a good fit between you. If you already have a wealth manager and this piece has flagged up issues that have been causing you to feel uncomfortable about the relationship, do not fall for the myth that changing wealth manager is complex and time-consuming. It need not be. In fact, a good wealth manager should ensure it is not.
Feel free to email me if you want to know how James Hambro & Partners would answer these questions. 
Andy Steel – Chief Executive, James Hambro & Partners
Published 20th February 2017
You should not act on this content without taking professional advice. Opinions and views expressed are personal and subject to change. No representation or warranty, express or implied, is made of given by or on behalf of the Firm or its partners or any other person as to the accuracy, completeness or fairness of the information or opinions contained in this document, and no responsibility or liability is accepted for any such information or opinions.
The value of an investment and the income from it can go down as well as up and investors may not get back the amount invested. This may be partly the result of exchange rate fluctuations in investments which have an exposure to foreign currencies. Fluctuations in interest rates may affect the value of your investment. The levels of taxations and tax reliefs depend on individual circumstances and may change. You should be aware that past performance is no guarantee of future performance.
Image: Gregory King/Alamy Stock Photo